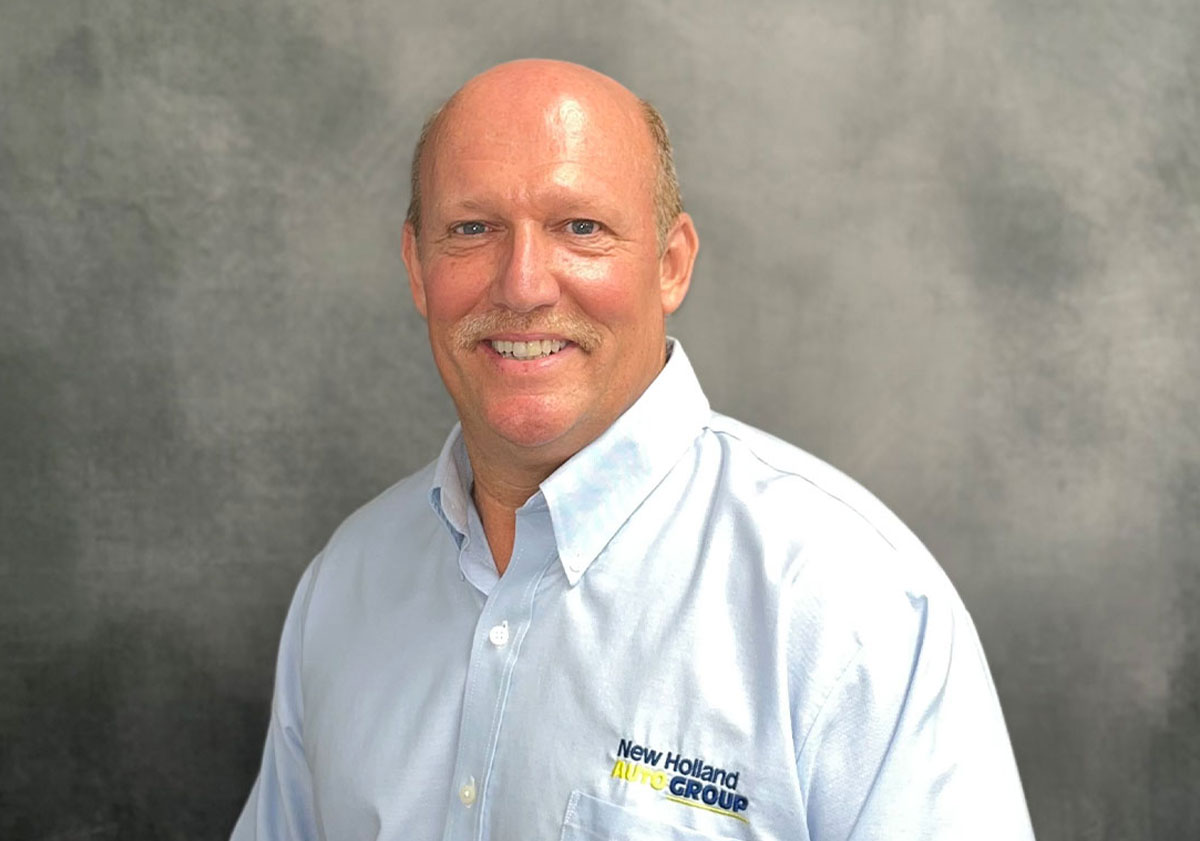 Ford Senior Master & The Value Of The YES Program
The NHRA Youth Education Services (YES) Program demonstrates how S.T.E.M. (Science, Technology, Engineering and Math) education is applied in real-world careers in the automotive arena. Carl Crone, Service Manager of New Holland Ford (PA), speaks highly of the YES Program.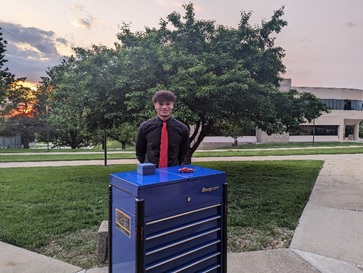 ASSET Graduates Gain Employment Straight Out of College
Graduating is one thing, graduating with a job and a promising career path is another. Jaden Mason and Ryan Williams graduated from Longview Community College's ASSET program in 2023. Instead of joining the job market, they are further establishing their service technician careers through full-time positions at their respective Ford dealerships.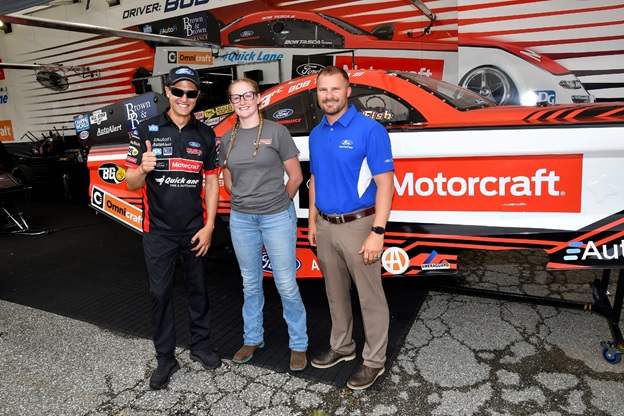 Queen City ACE Program Paying Off
Brooklyn Booth and Kassidy Russell-Gamble are two young women from the Cincinnati area flourishing as technicians thanks to the partnership between the Great Oaks Career Campuses and New Ford Tech. Booth was the national runner-up for the 2021 TechForce Foundation Future Techs Rock Awards. Russell-Gamble just celebrated her third anniversary at Woody Sander Ford and is well on her way to becoming a master technician.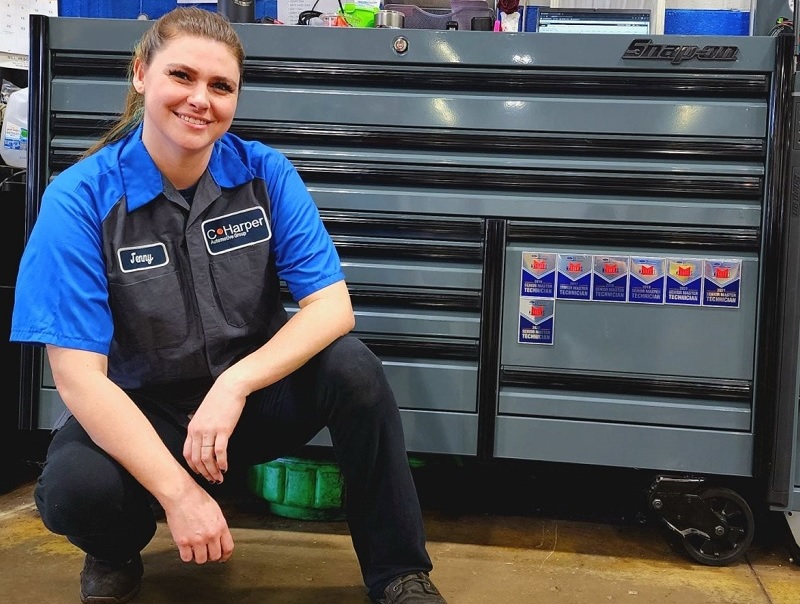 From ASSET Graduate to ASE Education Foundation Board Member
Women technicians may account for *2.5% of employed transportation technicians, but that number will continue to grow with role models like Jenny Kovac. Kovac graduated from the Community College of Allegheny County ASSET program in 2011 and has had a successful career as a Ford service technician.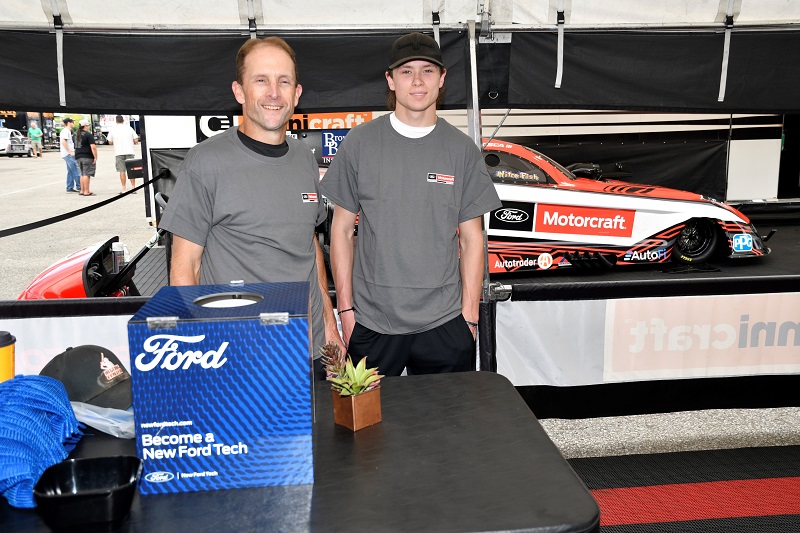 New Ford Tech Inspires Future Technicians Through Drag Racing Program Sponsorship
Ford embarked on its fifth year as a sponsor of the National Hot Rod Association's Youth and Education Services (YES) Program when the 2023 NHRA season got underway in early March. The YES Program demonstrates how S.T.E.M. (Science, Technology, Engineering and Math) education is applied in real-world careers in the automotive arena.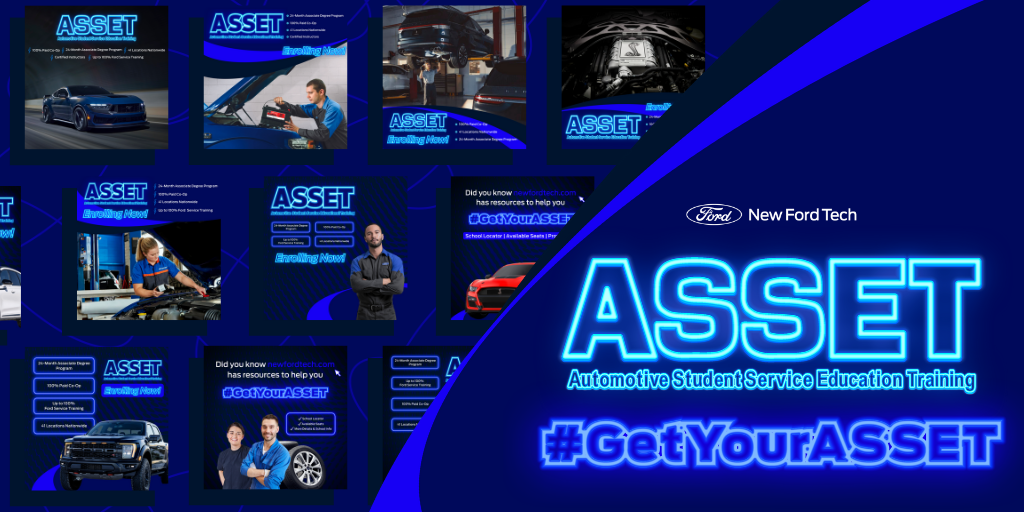 New Ford Tech's 3rd Annual ASSET Campaign Kicks Off
New Ford Tech declares Monday, March 13th, 2023, National #GetYourASSET Day and kicks off its third annual Automotive Student Service Education Training (ASSET) campaign. This campaign is a recruitment effort to support ASSET locations in filling their seats and building program demand.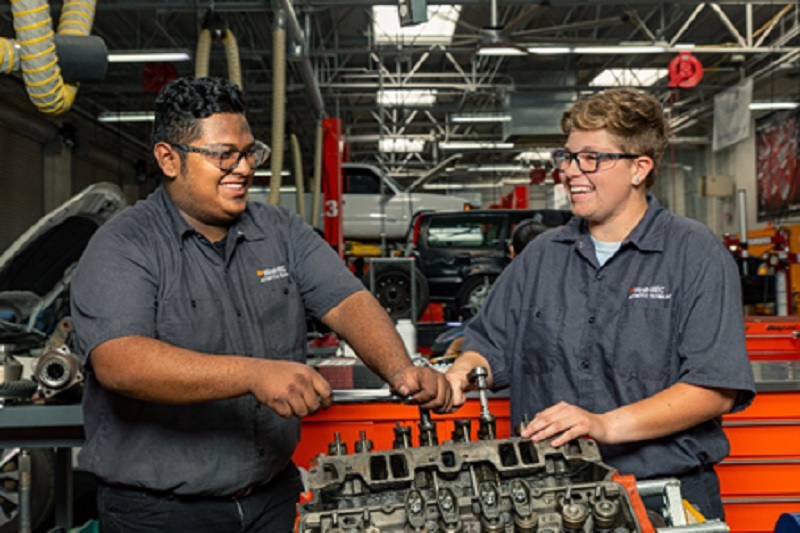 West-MEC Automotive Technology Program Hosts Skills Competition
The West-MEC Automotive Technology Program is set to host a student skills competition on Saturday, March 4th at Northeast Campus, located at 1617 W. Williams Drive. This full day event tests students' technical and professional skills throughout several different categories.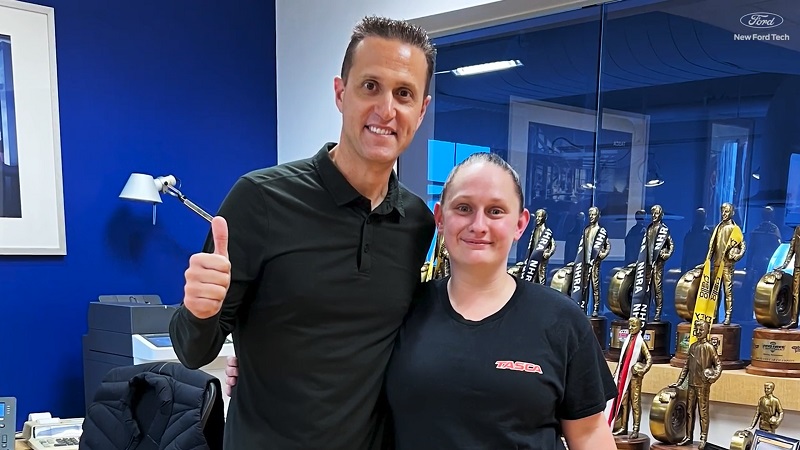 Cassandra Santos – A Ford Success Story
Nothing beats finding a career you are passionate about, other than succeeding in it. Just ask Cassandra Santos, the fastest technician to earn the title of Senior Master Technician in the 70-year history of Tasca Ford in Rhode Island.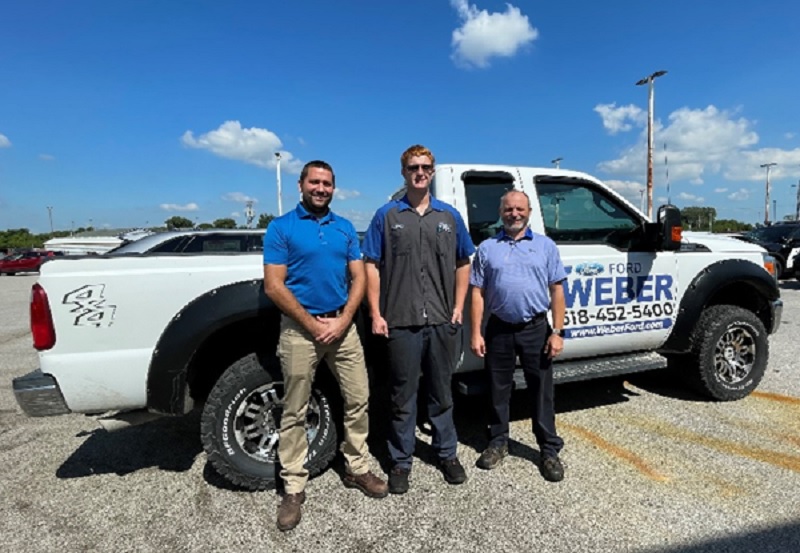 Weber Ford Granite City Finds Success Developing Techs
First-year technician Dylan Moore couldn't be any happier when he considers the career path he's followed since meeting Rob Smith, Weber Ford Granite City's service manager, during a technician recruiting event in Fall 2021.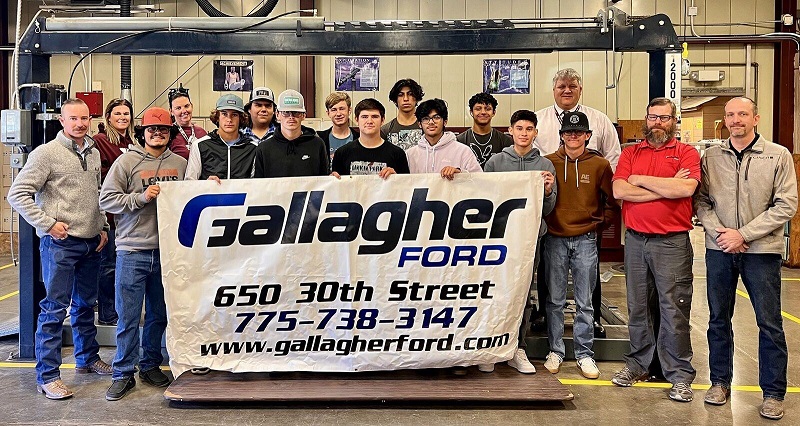 New Ford Tech's ACE Program Launches at Elko High School
Exploring careers in the automotive service industry isn't always easy to do for high school students. Automotive technology students at Elko High School in Nevada don't have that issue now that they have established New Ford Tech's ACE program with the help of Gallagher Ford dealership.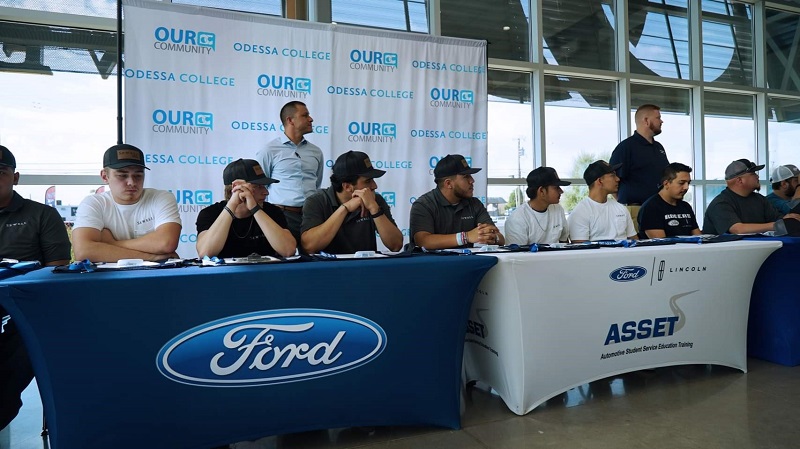 ASSET Program Signing Day at Odessa College
Finding a career that you are passionate about and that offers excellent job opportunities can be hard to do. However, it was an easy decision for 19 Automotive Technology students at Odessa College in Texas once they learned about New Ford Tech's ASSET program.